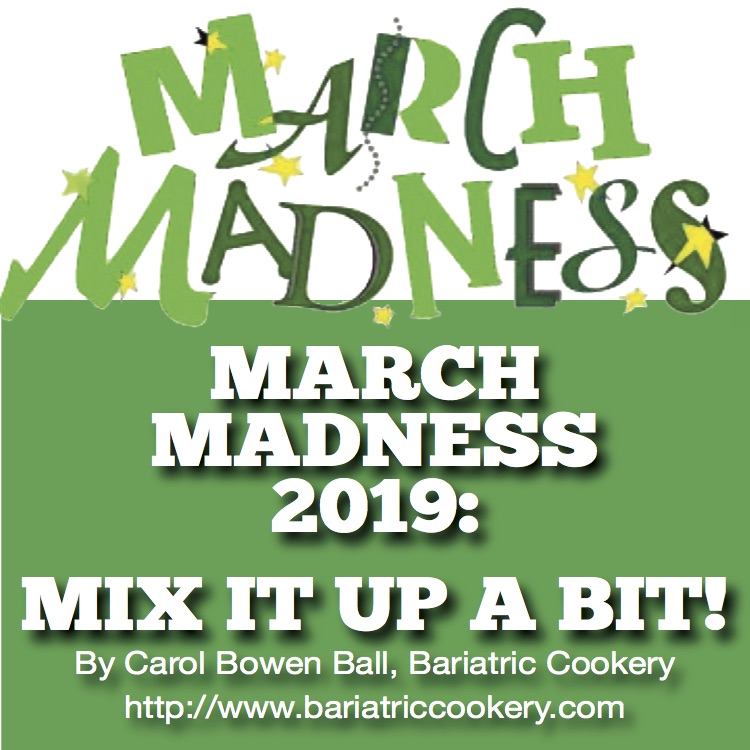 hat is it about March that sparks a bit of 'MADNESS'? Is it the weather, the longer days, brighter balmier outlook or something more related to nature? Matters not a jot really, it's there to be embraced and enjoyed.

his is the time of year when I always believe it works well to shake things up a bit – a better time perhaps than even New Year when resolutions have the vagaries of the weather, work and well-being (or resolution) to struggle with.

t may well be that you're doing fine and want your results to continue and forge forward; or maybe you have hit a stall and want to give it a kick-start; or maybe a regain has crept in and you want to get firmly back on track before it becomes entrenched and an unwelcome staying visitor?

his is the perfect time to address these situations and employ a bit of that 'MARCH MADNESS' to the equation – so that you can keep the goal gains coming but not the weight ones! Be brave and mix it up and get some new results!

ut how do you mix things up without rocking the boat and steering off course? Here are some of my ideas and tactics that have been useful in the past and perfect for the 'MARCH MADNESS' time of year.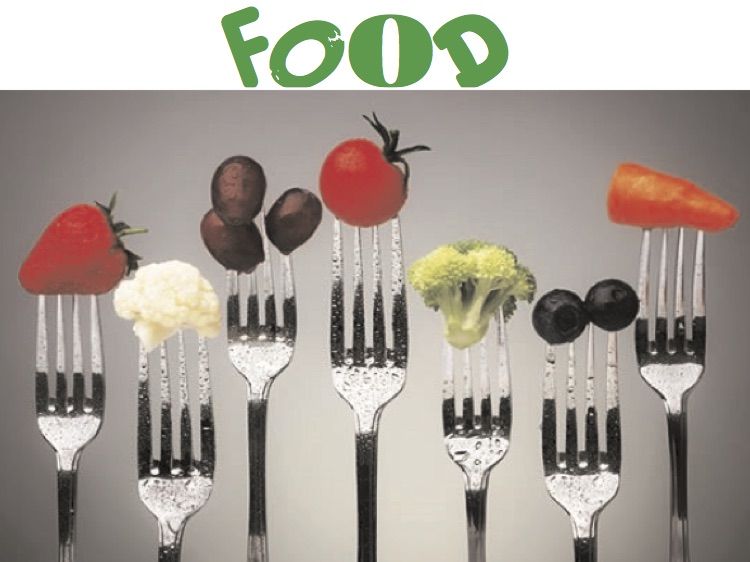 he chances are that you may not have noted everything that you have eaten or maybe you have, and the scales still haven't moved (or if so in the wrong direction). The best advice now is to make some changes – they don't have to be super technical but they do have to be significant.

• So, alter your macro-nutrients – maybe switch some carbs for protein, aiming for naural proteins rather than supplements since the body will burn more calories in breaking down whole foods rather than processed protein drinks and bars.

• If you have a snack during the day then make it a protein based one – a handful of nuts, a little deli fare, cube of cheese, etc. Or cut it out if you don't feel you need it.

• Check you're not eating too little … sometimes not eating enough can aid a stall.

• Mix up your calorie intake by zig zagging or switching it around. In other words vary your calorie intake – if you regularly have 1,000 calories a day then try having 1200 one day and 800 the next (still keeping the weekly ideal total the same).

• Try an intermittent fast regime – have a 12 hour fast overnight. So if you have breakfast at say 8 am then don't eat anything after 8 pm. This gives the body some time to repair and sometimes re-set.

• Ring the changes with seasonal food – try different fruits, vegetables, protein sources, dairy and wholefood carbs to keep things fresh and the gut something different to digest.

• Change meal frequency – replace 3 main meals with say 5-6 smaller high protein ones with balanced intervals in between and see how this affects your hunger, satiety and energy levels.

• Write a food journal just to be sure that you are being accountable.

• Check your fluid intake – maybe your thirst is making you eat more so make sure you sure are drinking enough.

• Slow your bites per minute – take 20 minutes over your meal, chew very well, put down your cutlery between mouth-fuls, and don't drink and eat at the same time. Bariatric cutlery can help to put the brakes on over- or too- fast eating and may be worth the investment if this is your issue.

• Get socially savvy – meet friends for brunch or breakfast instead of for dinner if you're tempted or there is a big expectation to drink alcohol at other later times.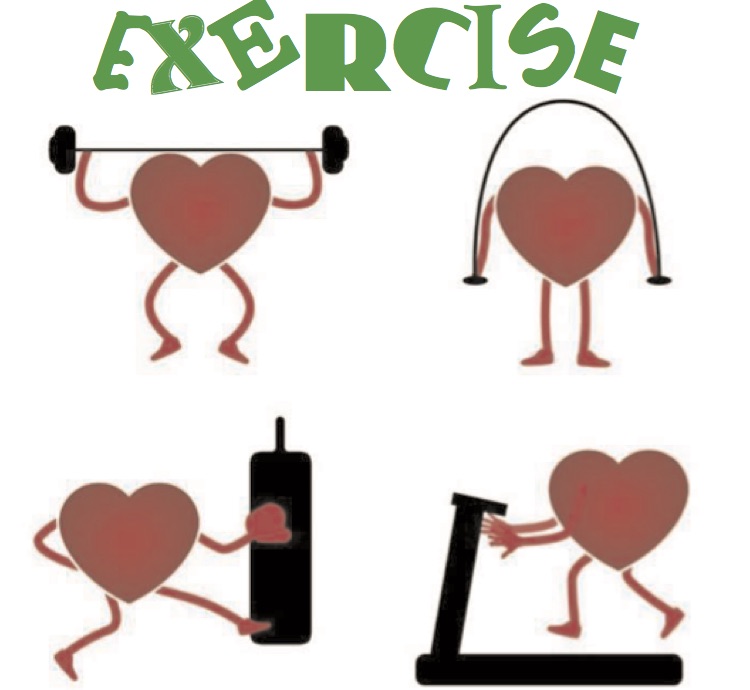 here are huge opportunities to make big changes with your exercise routine.

• If you walk then try jogging, swimming or cycling instead – using different muscles.

• If you are doing low intensity cardio work then swap or try some high intensity (short duration) type instead.

• Try some new exercise ideas – at the gym, in a class, with the kids, in the home to home DVD's or socially. At the very least introduce a bit more by walking further to work, the shops or when parking. Keep that body guessing!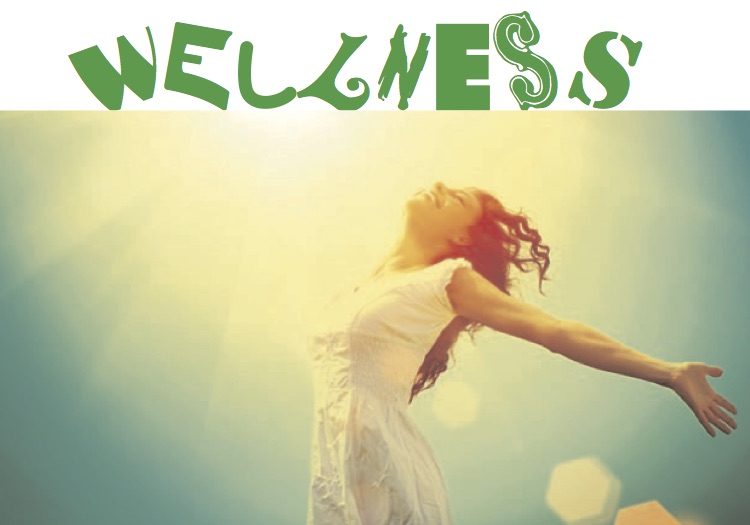 ou can also boost your wellness, bust that stress and feel more positive by:
• Investing in a new hobby - there's great satisfaction from learning soemthing new; you may make new friends and gain some distraction from being immersed in something different.
• Switching off and reducing your phone time – hard perhaps, but reduce by making rules for yourself for evening and weekend use. It's well documented that phone use can rack up anxiety levels and interrupt sleep rhythms.
• Declutter to get some order and achieve a bit more inner calm. Clutter can make you feel over-whelmed. Start on a few drawers or that bulging wardrobe full of too large clothes! Get rid of those March madness impulse buys of yesteryear…
• Look forward and not back – things that have happened in the past shouldn't dictate the future. If you've never exercised it doesn't matter, just start doing something – even if you're not the fastest in the park, lifting the most in the gym, you're still doing better and lapping everyone sitting on the sofa!
• Nurture relationships by picking up the phone and more often than not generate a positive feedback loop of emotional well-being that you won't get from texting, emailing and other messaging.
• Step off the pavement or sidewalk – you can often get a more challenging work-out in the rugged countryside or over sand. Challenge your body to be 'mad' and work harder!
• Tap into the power of pleasure by accepting invitations to go out more often – this promotes a positive mood boost to aid immunity against illness.
• Prioritize sleep – more than anything get your 8 hours minimum. Explore good 'before bed' routines to ensure this happens easily. Avoiding blue light fromTV, phones, tablets, alarms or other strong artificial light sources is a must to ensure that you are tired and not wired.
Images © copyright of Bariatric Cookery
(UK) Ltd