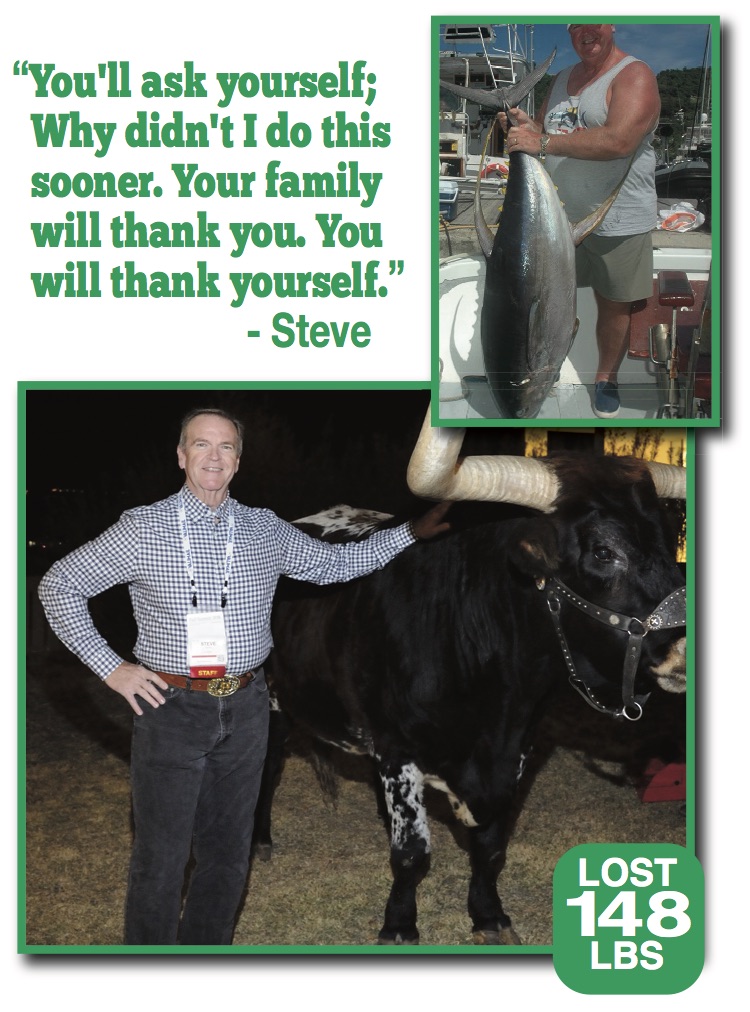 MARCH IS KNOWN FOR ITS MADNESS.
March is a great time of year. For me the MADNESS is great and it begins when we start to hear birds tweeting and we have pangs of hope the cold weather will slowly melt away, being replaced by sun and warmer breezes.
It's also the time of year we start to think about wearing shorts or even worse – bathing suits. The MADNESS continues as this year I can't wait to wear shorts. I finally can wear clothes that actually fit me instead of busting at the seams and constricting my movements.
I had my bariatric surgery on December 27, 2017. I went through Thanksgiving on a liquid diet and Christmas on a very soft diet of mushy stuff. I had to lose 20 pounds before my surgery or there would have been complications leading to slower recovery and increased pain. The increased pain warning caught my attention and I toughed it out and lost the 20 lbs. My brother-in-law always throws a lavish family Christmas Eve party. 40 people show up, family and neighbors. I brought a thermos of Turkey broth. That's all I had. But 3 days later I was in the operating room anxiously waiting to start a new chapter in my life.
I was scheduled to have the Gastric Sleeve. But, Dr. Fridman saw something in one particular test that he felt needed addressing. He recommended we move to the full gastric bypass which is a bit more involved. He gave me the choice and let me think it over. At first I was disappointed. I am a bit of a naturalist. I take Motrin; that's it. I spent 30 years inpharmaceuticals; yet shun over medicating. I went with his recommendation and I'm glad I did.
Dr. Fridman's office weighed me at 347. In reality I had hit a personal best (worst to be realistic) of 365 lbs. I am 6 feet tall.
I currently weigh 217 lbs. and lost almost 150 lbs. in one year. I went from 46 pants to 34 pants, 20 inch neck size shirts to 16 1/2, a 52 long suit to a 44 regular. I might shave a few more pounds off....not in any rush. No one would notice but under the current medical definition if I get under 210 lbs. at 6 ft. I am no longer deemed obese. I know I am not obese anymore, but it would be a psychological victory as much as anything.
I was always fit and played semi pro football until I was 30; played serious ice hockey until I was 47; always stayed around 220 or so for years; had always been an advocate for weight lifting; developed a belly button hernia in my early 50's; had to have it fixed which was supposed to be a simple out patient procedure ...nothing to worry about said the surgeon. WOW! Hurt like hell. Spent weeks in an easy chair. Walking up the stairs was painful. Once I could get into bed, rolling over was a nightmare. I had to have 4 pillows supporting my body to take the pressure off my abs. Some "Normal Procedure" ...that is why I was somewhat leery of bariatric surgery. Needless to say that event started me on the path to extreme weight gain. Sat at a computer all day working and in a lounge chair watching TV at night. Could not work out. Yet kept eating and drinking.
Developed a bum knee, which was always a problem since my football days. Stopped running. Needless to say I could not stop the weight gain. Was having an issue with work. Was finding my normally sunny disposition to be pretty dark.
In August of 2016 I thought my bum (left) knee had flared up. It was swollen one day and warm to the touch. Went to the Orthopod...he looked at it and in 5 seconds said, "That's not your knee." He said, "I just called the hospital...go directly there and have an ultrasound." He would not tell me what he thought it might be. Had the Ultrasound. Afterwards I was going to go home but ended up having a bracelet put on my wrist..."Mr. Hunter you have a severe blood clot in your leg and you are staying here for a few days". Holy cow. I couldn't believe it.
In April of 2017 my wife and I went on a long anticipated trip to Antigua. Felt crappy a few weeks before; went to my Doctor suspecting I had a low-grade flu. She said, "I think you have a low grade pneumonia." Prescribed antibiotics. Off we went to Antigua. On day two my right leg started getting very swollen. In fact my leg became the same size from my large thigh down to my ankle and foot, which looked like a cartoon depiction of what my foot would look like, bloated...but it wasn't a cartoon. Walking to dinner I almost fainted. My wife weighs 110 lbs. No way she is picking up my fat butt. Flew home after toughing it out for a week. Once home the next day I took myself to the hospital. They took a chest X-ray based on my doctors prior diagnosis of pneumonia. The Emergency Doctor came back in.."Mr. Hunter you are experiencing a Pulmonary Embolism. A severe and lethal blood clot. YOU are staying here for a few days until you are out of danger." Here we go again.
In my 20's and 30's I used to have men stop me on the beach and ask me what I did for a living...because I had such a great build. I was always asked if I playedprofessional football, or a boxer. Not sure why people would think I was a boxer. As I put weight on I would complain to friends or coworkers who always said..."Come on Steve you are a big guy, you can carry it. You look great." I felt awful. Normally, I have lots of energy and was a DIY guy. Landscaping, painting, plumbing, carpentry. The past few years I sat in my chair watching TV or reading. Had no ambition to do anything physical.
It was affecting my job. My company puts on an annual conference, which I am in charge of. The last one in November of 2017, I secretly paid cash to the hotel staff to pick me up in a golf cart to take me to the convention center which was just a half mile away. My legs were so painful. I felt like a balloon stretched to its limit. That's the best description. My skin felt as though there was no further room for my expanding body. I was going to explode.
Took only a couple of weeks to start feeling great. Had stopped drinking, which was a very positive thing. Although I now have an occasional beverage.
Have been very active around my house and property. Put in a large garden for my wife. Laid heavy patio stone around our pool by myself. I am now 60 but my neighbors can't believe some of the things I do. I work out 2 or 3 times a week. Just use very light weights but it helps maintain my strength. My wife says I am 20 years younger. She was so supportive and never once criticized me, even when I was feeling like a beached whale. Her support was very important. Now she is thrilled.
I feel as if I am 20 - 30 years younger. I sleep better, food is not the focus of my day. I enjoy my work. I find people respond to me in a more positive manner. Probably because I feel better about myself. Life is my focus. Plan on buying a used boat to go fishing.
Part of my "Issue" was that even my family Doctor never felt I was in bad shape despite my weight gain. Thanks to years of athletics my heart and lungs were in decent shape. I had really no other issues. No high blood pressure meds (although it was high). No other medical conditions to speak of...Other than the lethal blood clots...am on a blood thinner but my cardiologist is thinking about taking me off it. Am hoping that happens this year. My goal is to be drug free. My blood pressure recently measured 111/65...used to be 160/92...
I saw Dr. Fridman give a talk at the Hospital on Bariatric Surgery. Felt he was sincere and very calm about the whole thing. He was a great choice.
Dr. Fridman is the real deal. All I had to do was follow the instructions. Have a ton of respect for him. I am a wimp. Had a belly button hernia a few years ago which kind of started all the weight gain.....the repair operation where they stick a mesh in behind your stomach wall hurt like hell. Weeks of pain. I asked Dr Fridman how much pain was involved. He said its surgery....some discomfort but promised me not as painful as the hernia job. He was 100% right. I was so relieved. Cheers. I awoke from surgery...wasn't feeling ready to do a jig, but was not in any severe pain. Was amazed. That was the first thing I told Dr. Fridman when he first saw me.
FCB was great to work with. Once I was on the 6 month pre surgery track Julie was a great counselor. She answered all my goofy paranoid questions. We exchanged email constantly. When I see her for my follow-up appointments it's like seeing a close friend. The Insurance companies put you through the ringer to make sure their investment in you won't go to waste. I won't lie. I was getting sick of filling out medical forms every time I went for another blood test, sleep apnea test, x-rays etc. etc. That is a pain in the butt. However if you want to go the distance and it is a marathon...FCB is the place to be.
Last point. Always felt I was an Alpha Male. Tough guy, athlete, successful business person. But you can't combat declining health while adding fuel to the fire by eating pizza, big steak dinners, gallons of beer and scotch. As a man, husband and father - family and friends looked up to me. But I started realizing I was weak inside. Food had become my god. I didn't realize it. had to admit I had a big problem. Sugar had replaced water in my life. As I looked into bariatric surgery, all the testimonials on YouTube were by women. Not to be sexist. Good for them! But very few men. That was one of my key issues... why weren't men doing this? Dr. Fridman made me feel special. Took away my paranoia about pain and feeling weird since I was a guy. He said, "I have a hunch you are a fighter and you will fly through this process." At first it felt as though I was having plastic surgery... one day you are this, then the next day you are completely different. It's not that simple. But, the effects are pretty extraordinary. I would recommend this to any man or woman. I get tons of compliments on how I look. I always respond..."It's not how I look, its how I feel. I feel awesome." That's what is important to me. You'll ask yourself, "Why didn't I do this sooner. Your family will thank you. You will thank yourself."