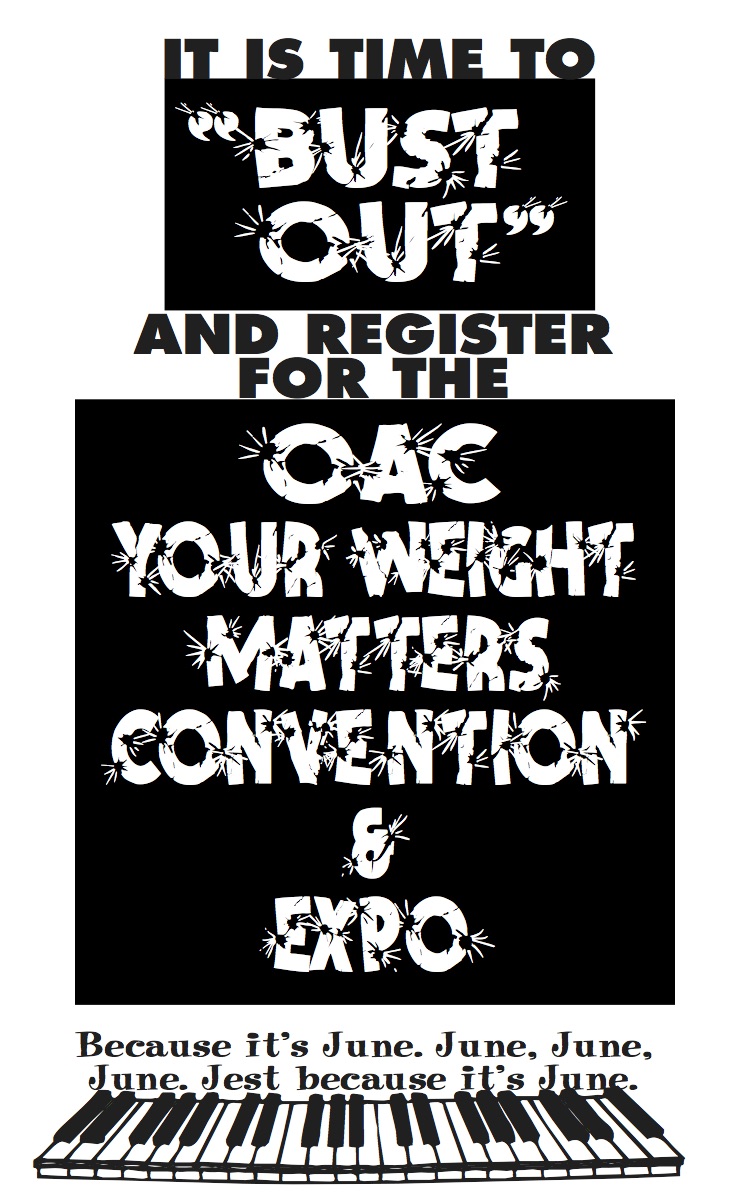 Rogers and Hammerstein put it best. Because it is June. Well—luckily for all the readers of this newsletter—just because it's June, the Obesity Action Coalition has issued a special promo code for Fairfield County Bariatrics patients and staff! The promo code is Fairfield 2019 and will take $10 off the registration fee for the OAC's Your Weight Matters Convention & EXPO!
At YWM 2019 you can expect:
• Leading industry experts who KNOW the science behind long-term weight management.
• A top-notch program agenda featuring the latest hot topics in weight management, wellness and healthcare.
• A supportive community of people with the same health interests, challenges and goals.
• An action-packed EXPO Hall with 30+ vendors to explore at your leisure.
• An energizing exercise program for all skill levels to invigorate and inspire you.
• Engaging social events to connect with others, learn more about the OAC and make memories!
With topics such as,
"Understanding What Drives Hunger; The Connection between Your Brain and Appetite," "Using Your Values to Empower Healthy Change with Acceptance-based Therapy," "Exercise – How Much does it Really Take?" and much more; this year's program is relevant to anyone, no matter where they are in their weight management journey.
Single-day registration starts as low as just $50/day and Full Convention registration starts at just $105. Make sure to use the promo code above to access these great rates!
We are excited to host
Convention in our hometown of Tampa at the Tampa Marriott Water Street, right in the center of downtown along the beautiful Tampa Riverwalk! The OAC was able to secure a discounted rate of $145/night (single/double occupancy). The Convention Room Block fills up fast so be sure to make your room reservations now!
To register or learn more about YWM2019, please visit: YWMConvention.com
Katie Thrasher,
Public Outreach Associate
Obesity Action Coalition