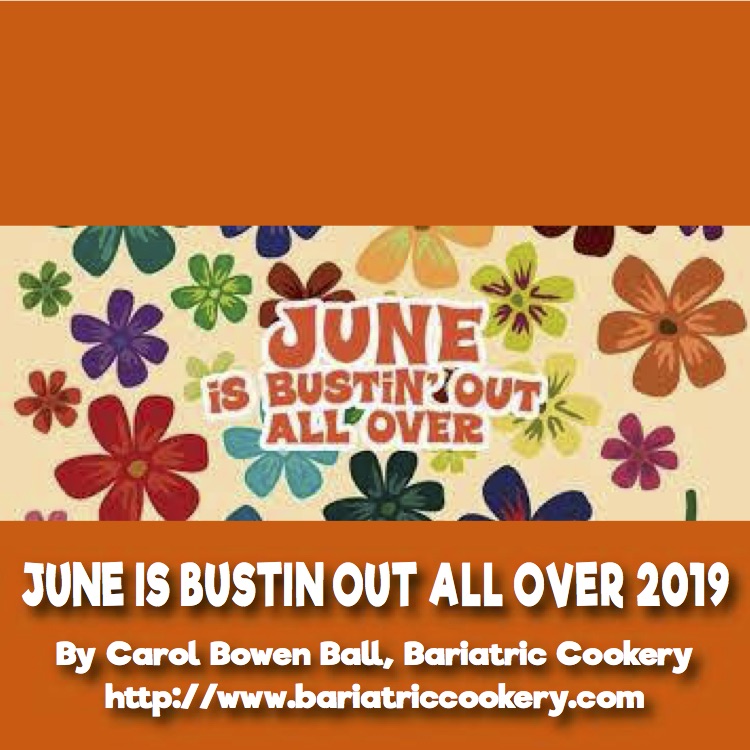 We're all familiar with the saying that 'fresh air sharpens appetites' and when you're catering for a cook-out, bbq or picnic crowd, think of normal quantities, then DOUBLE them!
But this doesn't apply for WLS patients – appetites might be sharpened in the great outdoors but quantities eaten still remain small. Four bites into a generous plateful (at best) and many bariatrics shake their heads in frustration when restriction kicks, in which is the signal for no more …
This is why it's so very important to make every bite count when cooking and eating alfresco style.
Not for us, the plain (and possibly dry) burger, chicken or fish fillet, sausage or skewer, but instead recipes and dishes that sing with flavor, tickle the taste buds, and satisfy the longing for a griddled or broiled taste in a small portion. Nutrition too, is still a priority so high protein, low fat, and reduced sugar is still the way to go to stay on point.
Thankfully broiling and barbecuing is a healthy way to cook and if foods are prepared well ahead with moisture- enhancing marinades or cooked in foil parcels they can stay moist and pouch friendly. Experiment with herbs, spices and citrus marinades to ring the changes and serve meat, fish, poultry, and vegetables with healthy salsas and sauces on the side. However, you will still have to remember to chew, chew, then chew some more!
One of the best and easiest marinades I know is so simple that I hesitate and blush to call it a recipe. Simply mix 1 tbsp of your favorite curry paste (I like tikka masala) with 1 tbsp soy sauce. Put in a bowl or a zip-lock bag with 1 lb prepared meat, fish, poultry, or vegetable pieces. Toss well to coat, cover or secure and refrigerate for at least 30 minutes before cooking. Simple, but delicious.
For most of us, cooking and eating outdoors is what summer is all about. It's the perfect opportunity to showcase foods packed with color and flavor and reignite our love affair with the barbecue. So this June – when things 'BUSTIN' OUT ALL OVER' make it fun and try a few new things while making it healthier too…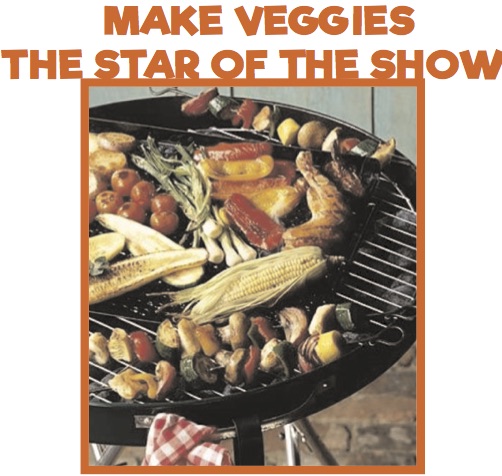 Meat doesn't always have to be the centerpiece on the bbq – vegetables such as peppers/capsicums, onions, mushrooms, tomatoes, corn, asparagus and courgettes/ zucchini are all great when grilled/broiled slowly. Marinate in a little olive oil, cracked pepper and fresh herbs (like rosemary) for extra flavor. Using a grill pan and cover will help the vegetables to cook slowly and retain their moisture and flavor and they are delicious served over a couscous and rocket salad. And don't forget grilling/broiling fruit to add to savory salads – peaches add a terrific burst of color and flavor to bean, grain and leafy green mixtures.
There are lots of really simple ways of getting your five portions of fruit and vegetables a day with outdoor eating.
One of the easiest is to eat them with a dip. For a healthy one, try whizzing up some roasted peppers/capsicums with fat-free Greek or thick yogurt, a squeeze of lemon juice and some black pepper. Serve with cucumber slices, celery sticks, cherry tomatoes, radishes, apple slices etc. Or, make a hummus, cottage cheese dip or salsa. Keep That Water Flowing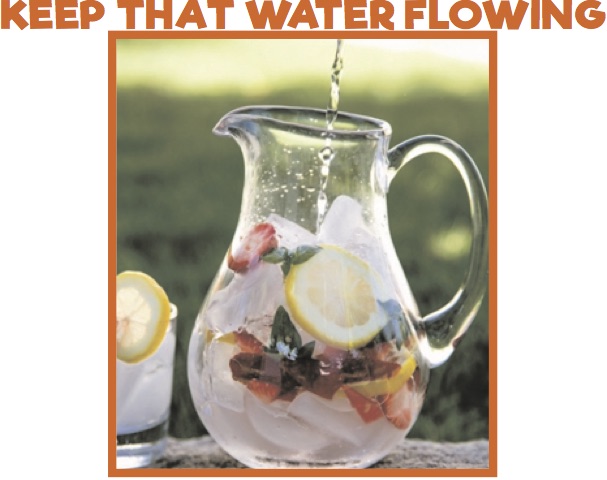 In hot weather it's really important not to get dehydrated. Making flavored water to enjoy 20 minutes before you eat and for enjoying 20 minutes afterwards is so easy. Try adding some slices of lemon, lime and mint leaves to jazz up plain water and give it a flavor boost without adding appreciable calories. Or make sugar-free iced tea or an iced coffee.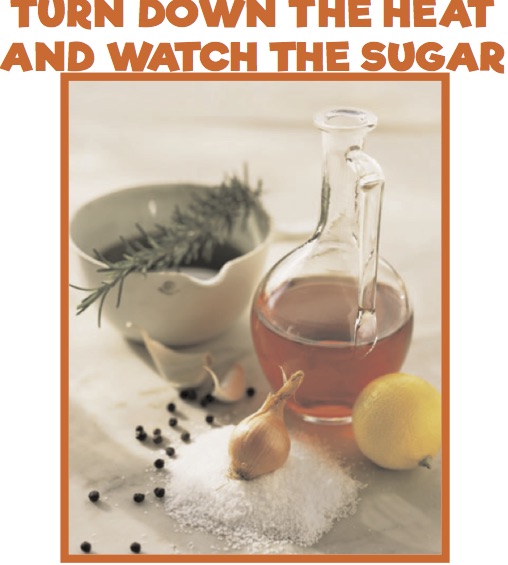 Cooking at a steady low to moderate heat (rather than in a flaming hurry) ensures food is cooked all the way through before you eat it. It also helps you to avoid singeing food to a very blackened appearance (which can also be hard to digest). This will be especially true if you're using ready-made marinades that generally often contain a lot of sugar – the sugar caramelizes quickly and can burn before a food is properly cooked. Keep a hawk- eye on food cooked this way or better still make and use your own low-sugar ones, or seek out low-sugar or sugar-free options – there are quite a few now to choose from.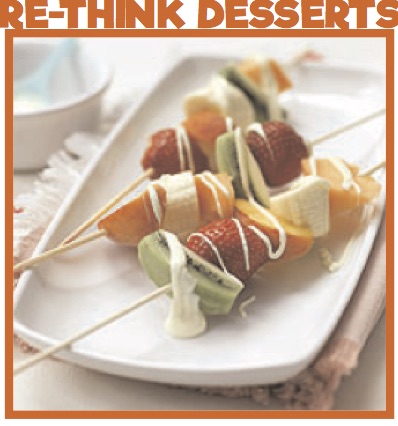 Healthier post-op outdoor eating is not about 'going without,' just adapting to what is a better choice. So why not round off your meal with fabulous fruit parcels of berries cooked on the barbecue? Stone fruits like apricots, peaches, plums and nectarines, or bananas with nuts, drizzled with a little low-sugar cordial or sugar- free syrup can also be given the same treatment.
Cook these parcels, or fruits threaded onto skewers, over the dying embers of the coals or on a low gas heat, until tender but not fallen. They are all the better for serving with yogurt, crème fraiche or fromage frais.
So fire up that barbecue this June, deck the decks with some seasonal bunting and twinkling lights, and make your 'BUSTIN' OUT' ALL OVER' the best June yet!
Recipes and Images © copyright of Bariatric Cookery (UK) Ltd