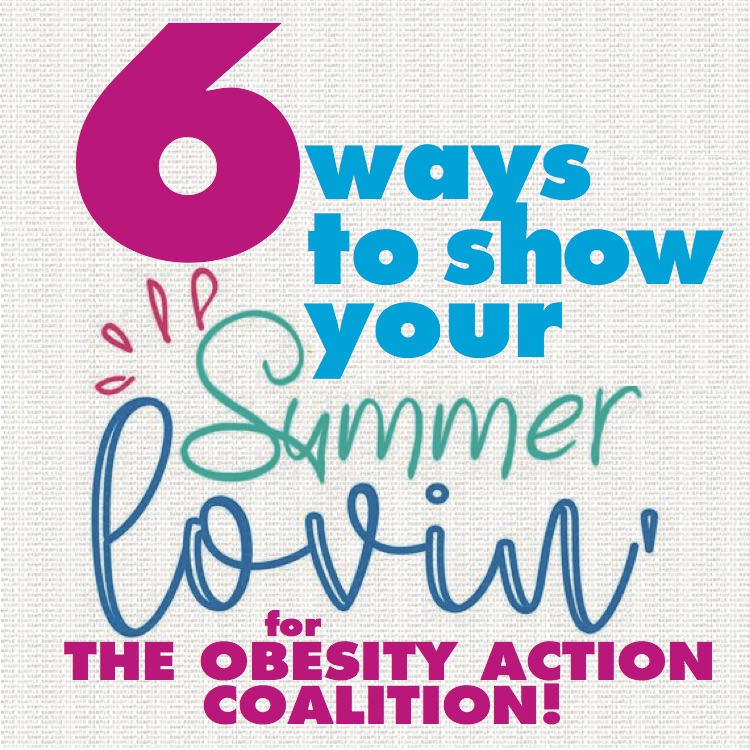 The OAC is rolling out a new donor program with various ways to show your Summer Lovin' support for us in creating a better world for people living with obesity. The education, advocacy, support, and awareness we provide isn't possible without help from our Community and supporters. Now, there are easy and engaging ways for everyone to actively show support for what we do.
•Doing some online shopping on Amazon? Support the OAC through the Amazon Smile Program!
•Celebrating a milestone in your journey? Host a fundraiser
in celebration of your victories and pay it forward!
•Running a race? Throwing a party? Use your event to raise funds and benefit a cause you care about like weight bias or access to care.
•Looking for a way your support group can give back
and have a little fun? Participate in our Calendar Challenges!

There's something for everyone in this program. See how you can participate in
designated initiatives to help raise funds for the OAC and help move our mission forward. Together we can create impactful change!
Find out how at: obesityaction.org/donate/ways-to-give/