All you need is love,
love is all you need,
she loves you, yeah, yeah, yeah,
love has no pride,
if I leave you it doesn't mean I love you any less,
I'll work for your love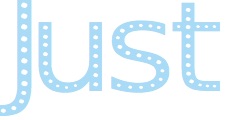 some particularly timely lyrics from a variety of songs my "friend" Alexa, hasbeen playing for me at random over the past few days (The Beatles, Linda Ronstadt [written by Libby Titus], Warren Zevon, Bruce Springsteen the artists/writers of the songs referenced).

the opportunity in the winter to be a bit more thoughtful and reflective (more forced time inside, less activity), after the holiday decorations are down and the house is back to its regular look, it occurred to me that all of the lyrics mentioned and most of the songs written (and poems, and works of prose) reference "love" as something you give and receive to or from another person.

began a trip down the intellectual rabbit hole about such things, that led me to multiple articles about "me, myself, mine," the "me" generation, millennials and their self indulgent nature, "trigger warnings" and anxiety. It seems that the popular idea of love is that it must be given and we want it to be reciprocated, that is, after all, what we think classifies a successful relationship. Here's the problem, sometimes, many times in fact, youneed to look inside before you look outside. How, exactly, can you provide love or even affection (no I don't think they are the same), for someone else, if you can't look in the mirror and appreciate yourself? I don't mean a narcissistic view where the world revolves around you (hint: look up, do you see the world revolving around you? Actual answer here…NOPE) You need to be comfortable in your own skin, be able to spend time with yourself, evaluate your own thoughts and actions without looking for affirmation from someone else.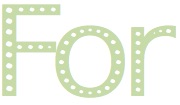 reasons I will never understand, as a short, chubby kid, I never did have trouble with liking myself, even when I was the size of a bouy stationed in the channel in the sound,
I was still ok. There was one thing still missing though, the idea of a new "lease on life". I
though about that also, and found it a very interesting phrase. When you buy a car, you
own it outright, either by paying for it, or at the end of the loan period. When you lease a car you never own it. It has a closed end timeline.Life is like that. You lease the time you have; you don't really own it. The lease on life does come to an end at some point. However, youcan take steps to extend the lease, to renew it, to get a "new" lease. That involves talking a long look at yourself and giving yourself the ultimate demonstration of love. Do what youcan that is under your control to take care of yourself. In my case, July 2015, sleeve surgery, weight loss, being mindful, being healthy after a very long period of personal neglect.

a moment or two, during the season of love and join in with me while we look in the mirror together and sing with Bruce, dedicating the song to ourselves:
"I'll work for your love dear
I'll work for your love
What others may want for free
I'll work for your love"
Kevin Fitzpatrick, Dr. Neil Floch's gastric sleeve patient with 185 lb.weight loss