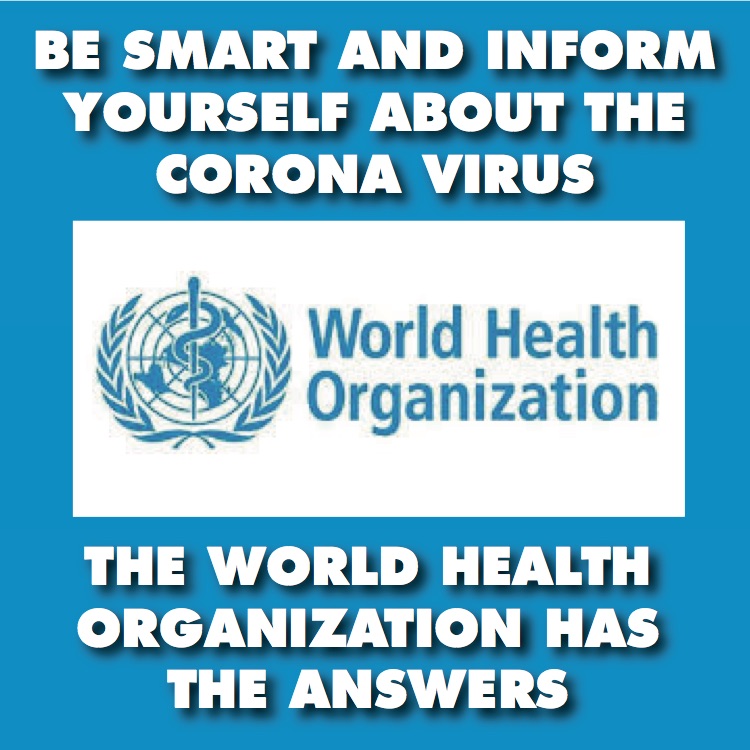 BE SMART AND INFORM YOURSELF ABOUT THE CORONAVIRUS.
• How should I greet another person to avoid catching the coronavirus?
• Is wearing rubber gloves while out in public effective in preventing the coronavirus?
• WHO is giving advice on how to protect ourselves and others.
• How to be ready to fight the coronavirus.
• How to cope with stress during the coronavirus outbreak.
• How to practice food safety.
• When and how to use masks.
• Myth busters.
• Advice for health workers.
• Getting workplace ready.
THE WORLD HEALTH ORGANIZATION HAS ALL OF THE ANSWERS AT: bit.ly/3d9ZhqI